Looking for Vivint Security Reviews?
(385) 225-3091
Read about Vivint Security Below. Or Call to Speak to a Home Security Specialist.
Vivint Security Reviews – Summary: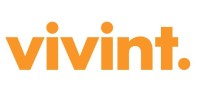 Vivint may be one of the coolest security companies that we reviewed. However, they are the most expensive. Below is our reveiw if their products, monitoring and support. Also if you need to reach them, you can call (385) 225-3091 or visit their website.
---
Summary | Vivint Security Reviews
Pros:
Each package offers interactive access
Cons:
Compared to competitors, highly priced
---
Overview | Vivint Security Reviews
Vivint stands as a lesson to other security companies unwilling to change what many people consider to be deceptive practices concerning security system performance. Looking at BBB complaints of security companies, by far the functionality is the largest complaint. Vivint existed previously as APX Security. In order to improve its image, damaged by misleading advertising, the company revamped and added more transparency to its service and product information, increasing customer satisfaction largely. Today they serve as an icon in the industry and a leader in home security and automation.
Devices | Vivint Security Reviews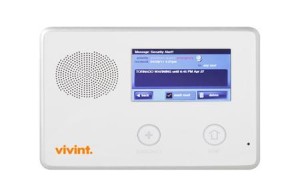 Devices Vivint includes interactive services in all of its home security packages. The company sets itself apart by focusing on allowing the homeowner to interact with their residences from their cellular phones. The residential security system packages offered by Vivint are Home Security ($49.99/month), Energy Management ($57.99/month) and Home Automation ($57.99/month).
Devices are bundled into packages and sold based on preference, and may include: control panel, three window and door sensors, motion detector, key fob, yard sign, smart thermostat, lamp/appliance control, energy efficient lightbulbs, video camera and automatic door lock. However, for greater customization add-ons must be purchased, such as secondary touchscreen control panels, wireless keypads, carbon monoxide alarms, pan-tilt video cameras, smoke alarms, automatic door locks, medical pendants, recessed door sensors, glass-break detectors and more. However, Vivint does not offer flood or freeze sensors, or garage sensors for intrusion.
Monitoring | Vivint Security Reviews
Monitoring Vivint offers cellular monitoring in all of its home security packages. The Energy Management Package provides cellular control of the thermostat. The Home Security Package provides remote system monitoring, instant update notifications, and the ability to arm and disarm the home security system remotely. The Home Automation Package permits viewing live footage, control over home lighting, non-emergency alerts, video surveillance and automatic door locks. However, Vivint does charge an activation fee of $199.00 with this last package.
Support | Vivint Security Reviews
Support Vivint keeps its customers informed and satisfied. The company offers user manuals for each of its devices on its website and an FAQ. More importantly, Vivint also supplies its customers with online tutorials for major system functions. With large graphics and simple instructions, they're a great educational tool particularly for those not familiar with technology. Most security providers do not offer online tutorials, in fact. In addition, account and billing provide thorough information for creating inquiries as well as their own detailed FAQs.
Video Overview | Vivint Security Reviews
This is a pretty video that explains more about the company.
This is a sales video but it explains why looking at home automation is worth doing.
Vivint Security Reviews – (385) 225-3091
Vivint Security Reviews

,