Choosing a Home Security System
It is important to do your homework when choosing a home security system.
Choosing the right security system is essential to the security of your home and family.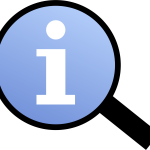 More and more families and individuals have chosen to protect their properties with added security today. Still, there are so many security systems on the market today; you may find it difficult to choose the system that is right for your needs.
Because of this, we picked our favorites for you in our 2013 Rankings for home security system providers. But don't just take our word for it. Continue reading and learn as much as you can.
In selecting among the many security systems, there are several factors that should be taken when choosing a home security system. Understanding the many features that are available in security systems today can help you to determine which features you need most in order to feel completely secure.
One feature which you may definitely want to consider when choosing a home security systems is call center monitoring. This feature is an essential if you want to be sure your home is protected while you are home as well as while you are away. With this type of feature, the call center will monitor your security system and contact law enforcement if the security alarm is tripped.
Another feature you may want to consider in your new security system is the ability to monitor your own security alarm remotely. Many people find this feature to be extremely convenient because it allows them to check their security system from work or even from half way around the world if they are on vacation.
Wireless security systems have become very popular today. The reason these systems are so popular is that there are no worries that a criminal will cut the wires to the system in order to disable it and gain access to your home. As there are no wires to be worried about, you can enjoy increased security in your home.
There are also many other features you may wish to include in your security system. For example, you may find it helpful to have a system that will automatically turn on interior and/or exterior lighting at pre-determined times. If you dislike arriving home to a dark home or you are going to be out of town and want it to appear as though you are still at home, this can be an excellent option to consider.
If your home is large you might also want to consider a home security system that offers the ability to have multiple keypads installed. This can be quite convenient if you have a multiple level home as you can have a keypad installed on the first as well as the second level. With this type of feature you do not need to go downstairs in order to simply arm or disarm your security system, you can handle it from upstairs. Many other security systems offer the ability to place a small keypad on your key chain so that your security system can be activated from elsewhere, such as from your vehicle.
Choosing from among the many different features that are available in home security systems today will allow you to choose the home security system that will best meet the needs of your home and family.
To make this process easier, we have done much of the work for you. Out of 50,000 security companies, we chose our top few favorites in the 2013 Home Security Rankings. It is a good starting  point since they are all top brand names. However, we still recommend asking lots of questions to make sure the provider and their technology is a fit.
Article: Choosing a Home Security System
Choosing a Home Security System

,