Find Gaylord ADT Security Reviews!
(877) 568-1409
Read about Gaylord ADT Security Below. Or Call to Speak to a Home Security Specialist.
Gaylord ADT Security Reviews – Summary: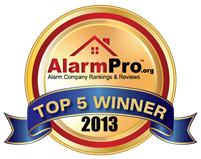 Gaylord Security is located in Kent, WA and is an ADT authorized dealer. Their systems are considered to be of the highest quality, and the technology is at the top of the industry. With the ADT brand, they genuinely strive to provide the resources that can put you at ease. But to look at Gaylord Security, you must first look at ADT.

Although ADT is the largest and oldest security company in the United States, this alone should not be your main decided factor. The products and services meeting your specific needs must be the first consideration. Like ADT, Gaylord Security offers several different packages that strive to meet these needs.
ADT Home Security Reviews: Overview
ADT is the largest home security provider in the United States, and as a result has quite a reputation. However, a home security provider should be chosen according to the alignment between a consumer's needs and the offered services and products — not the size or age of the company.
Gaylord ADT Security Reviews: Summary
Pros
Provides a quality product with advanced technology.
Cons
Reading the fine print is a prerequisite. The $36.99 per month price tag comes with a locked in 3 year contract.
Gaylord ADT Security Reviews: Introduction
Gaylord Security offers three different packages and all come with a control panel, touchpad, window and door sensors, motion detectors and an indoor siren.
The Complete Package comes with 24/7 monitoring through a landline phone. In the event of an emergency, a signal transmits directly to the ADT monitoring center. According to their website the following is included in this package:
ADT Monitoring
Digital Keypad
Entry Door Contact Sensors
Keychain Remote
Pet Sensitive Motion Detector
High-Decibel Alarm
Backup Battery
Yard Sign & Window Decals
Advertised as their most popular package is the Home Security System with Two-way Voice. With this system, any family member can reach an ADT monitoring center from ALMOST any room in the house. The control panel acts as an intercom and has direct access to an ADT dispatcher. According to their website, this package includes everything in the first package plus Two-Way Voice Capability.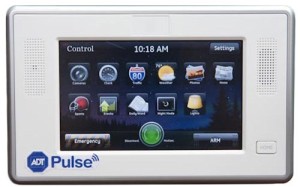 Their third system is the ADT Home Security plus CellGuard® Technology. This package has everything the others provide, but this utilizes cellular transmission to an ADT dispatcher.

Gaylord ADT Security Reviews: Better Business Bureau
Although Gaylord Security corporate is not an accredited business with the BBB, they have several locations that are and they maintain an A+ rating. They are highly ranked among companies of similar size. In the past 36 months, the BBB received 8 complaints and all were closed. What is interesting is that the same complaint continues to loom, THE FINE PRINT. Across the board complaints continue to pour in about what is not told to the customer during the purchase. Keep in mind, that in the past 36 months, ADT has received over 4000 different complaints.
Gaylord ADT Security Reviews: The Verdict
When the fine print is dissected and understood, Gaylord Security has the ability to supply great service at an affordable rate. Prior to making a decision you must first educate yourself on all area security firms before going with a giant.
Of their three options, both have good and bad. I would prefer CellGuard Technology because our desire to carry a phone with us 24/7. But on the other hand, and most importantly, you never know when an intruder will appear, or an emergency can occur, therefore, I prefer Two-way Voice if installed in EVERY room. ADT is a marque brand and sells more home security systems than most other companies combined. Their Pulse product also shows a lot of promise and is definitely worth taking a look.

OR Call (877) 568-1409

Gaylord ADT Security Reviews: Home Security Company Reviews
Gaylord ADT Security Reviews

,