Best Rated Home Security Systems
Ever wondered what the best rated home security system is? We asked our editors to share their perspective…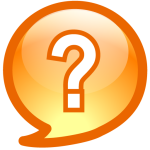 We are often asked, "What is the best rated home security system?" This is a complex question and one of the main reasons we started this site. The answer is one that most people hate…"it depends". But we will give you an answer and not leave you hanging.
There are several factors you should consider:
1) How big is your home? 
The larger the home, the more doors and windows you will have that will need to be protected. Even though some homes may be  prewired, we recommend upgrading to wireless sensors to minimize the installation time plus it also provides more convenience.
Most security companies will offer a "FREE" system that consist of 3 sensors that can be used on doors or windows. Then they offer a single motion detector designed to cover the front door and surrounding living space. This solution works well for smaller homes.  If your home is larger than 2,500 square feet, you will find that your "free" system suddenly costs hundreds of dollars. Make sure to provide the security company with as much information as possible to get an exact quote. This avoids sticker shock when the installation technician brings it up.
One of the reasons Protect America made our top list is because they provide more equipment for free than any other security company in the  industry.
2) What do you want your system to do?
Many systems today offer home automation capabilities  It does add to the monthly, but then the system is not only about security. It can control your  lights, thermostat, AC/heating and more. Now the system can carry a Return on Investment as you start to see savings in other areas. You dont want to be a "penny wise and a pound foolish" in this area. Since you are agreeing to a 3 year contract, you should get the best and as much equipment as you can get for the best price.
3) Cellular Rocks…
Ok – that is not a question but a statement. Phone lines can get cut. Now most systems come with a cellular connection instead of using a phone line. This is safer and very afforable. This is also good to have if you have a digital VOIP phone system from Comcast,ATT, or Vonage, etc.
4) How dependable is the company? 
When we talk to home owners, most of them tell us they never thought of security before and had only ever heard of ADT. Brinks is also a big name that other people have heard of but ADT bought them so it is the same company. But there are other strong national brands such as Protect America, LifeShield, Vivint, Protection1 and FrontPoint. These companies are all very good and provide excellent service and support. I recommend the above companies to most people. Beware of "trunk slammers". That is an industry term where independent agents work out of their car. They will sell you as system as a "good local company" but then sell your contract. They also are gypsies in nature and dont expect to find them again if you need something.
So what is the best rated home security system? The answer to that question is evident by reading our 2013 home security rankings. In the end, you really cant go wrong with one of the brands I mentioned earlier.
Article: Best Rated Home Security Systems
Best Rated Home Security Systems

,