Looking for FrontPoint Security Reviews? (855) 314-4071
Read about FrontPoint Security Below. Or Call to Speak to a Home Security Specialist.
FrontPoint Security Reviews – Overview: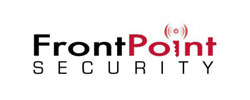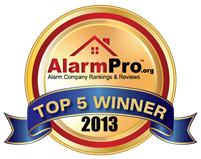 FrontPoint offers a compelling, do-it-yourself (DIY) solution that uses wireless sensors and cellular transmission. FrontPoint Security is a great company to work with. They really care about making sure each customer has the best possible solution to protect their family and home. They are a technical leader and do an amazing job at educating consumers on home protection as a whole. They have quickly become a major player and definitely worth considering.
FrontPoint Security Reviews – Overview:
FrontPoint Security is a new security provider off to a strong start. The provider was well-designed and properly planned in order to overcome the problems that hindered other new security companies. FrontPoint Security offers basic, intermediate and advanced levels of service, referred to as Protection Monitoring, Interactive Monitoring and Ultimate Monitoring. Protection Monitoring is a traditional monitoring solution, while the popular Interactive Monitoring package provides a better overall experience and the Ultimate Monitoring package provides maximum protection.

Regular Protection Monitoring aims to cover all major emergencies that could occur in a home or business. Intrusion monitoring involves personnel responding to either a door or window intrusion by verifying its authenticity and dispatching proper emergency services.
Interactive Monitoring is the mid-level package offered by FrontPoint Security, distinguished from the base package by a number of additional features including lighting automation, crash and smash protection, instant alerts and remote access. Automated lighting provides control over lights in your home or business, as well as small appliances. Both may be accessed via computer or cell phone, or may be placed on a schedule to deter criminals when you're away. However, if a break-in occurs it may be too quick and focused to provide police adequate response time. In these cases, particularly when a thief is after a single high-ticket item, an advanced signal is sent to authorities allowing them to prepare for dispatch. Finally, the most important features of the Interactive Monitoring package are those that give it its name. Instant messages and remote access keep you in sync with your security systems at all times, from your phone or computer.
The Ultimate Protection package from FrontPoint Security comes with two substantial additions. Like Interactive Monitoring, the Ultimate Protection package increases your level of interaction with your security system.
Instead of simply being able to monitor alarms and sensors, with Ultimate Protection you can install and monitor any time day or night wireless video surveillance. Powered by motion detectors, cameras start filming when a disturbance is detected. Clips are then transmitted to your computer or cell phone via email or MMS.
Although a young company in the security industry, FrontPoint Security has learned well and built upon the achievements of security companies which came before it. FrontPoint Security offers a wide variety of equipment to secure your home or business, with the added bonus of extensive educational and instructional material with which to back it up. To get unadvertised promotions for FrontPoint, call (855) 314-4071.
A Special Comment from the Moderator:
There is a lot of debate as to the difficulty of a Do-It-Yourself (DIY) solution. FrontPoint has a pretty good video that briefly explains how their system works. We found it informative and perhaps you will to. Worth a watch before signing anything.
From FrointPoint's Website:
Security is the only alarm company in the US or Canada with safer 100% cellular monitoring – no phone line needed, and none for an intruder to cut. We're also the recognized leaders in interactive monitoring services and home automation, offering the Alarm.com advanced features (including emPower) for remote control, notifications, video, and even remote control of locks, lights, and thermostats. FrontPoint Security also has the best online reviews of any alarm company you can find – without the negative news. These systems are safer, smarter, simpler, more affordable – and virtually impossible to defeat, thanks to Alarm.com's Crash and Smash protection feature. Using 100% wireless GE alarm equipment, FrontPoint Security is Alarm.com's preferred partner for easy set-up home and business protection all across the US and Canada. That's the "simpler" part of the FrontPoint offering: you can add any device at any time, and even move the system with you, from one home to the next. And, FrontPoint Security even has a solution for renters, who usually cannot get a system from the "big" old-school alarm companies. (FrontPoint's Website)

OR Call
(855) 314-4071
FrontPoint Security Reviews

,